Work with a local Web Designer
We are just up the road. Literally.
Our goal is to produce the best web solutions for our clients based on requirements and budget. We have a passion for all things web design and think this is apparent in our previous work.
NZTEC is a small independent Web Design company based in Nelson, New Zealand. For clients in the Nelson, Tasman or Marlborough district we can meet face to face to discuss your website requirements, like people did in the old days. There's no better way to understand our clients needs than to come to you and take a look at what it is you want to do online.
Not only do we take exceptional care of our local clients, but using modern technology we are also able to deliver amazing services to those clients not based in Nelson. We do this using email, skype, dropbox and the good old telephone to name a few.
We have been creating websites for over 15 years and continue to develop and learn new skills and techniques as website technology changes. Design principles and trends are frequently on the move. At NZTEC we strive to lead the industry when it comes to design.
How is NZTEC different from our competitors? That's simple. We don't charge monthly fees to keep your website online and running. We don't tie you into a contract and we don't charge crazy prices to make changes to your website. At NZTEC there are no passive income streams. We only charge you when we do work for you.

At NZTEC we lead from the front when it comes to our customer support model. We keep it simple and focus on the customers needs. We are flexible in the way we work, what we produce and how it is achieved with each customer. We tailor make each solution based on the customers requirements, budget and time-frame. We adapt so you don't have to.
Some kind words from our clients
"Shaun at NZTEC is amazing. His knowledge and creativeness in designing a website for our business well surpassed our expectations. It's professional and functional, and he understood the look/feel we were wanting.
Any updates or questions are never a problem and are answered promptly.
Shaun also helps us with our IT issues in general at the office. Highly recommend, can't fault his service at all."
Brad and Lisa Pyers. Woodlot Harvesting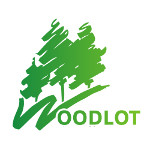 "We came across NZTEC a couple of years ago when we were looking to update our website and they caught our eye. Shaun helped us to completely redesign our website which we absolutely love and get great feedback about from supporters & sponsors. We had a lot of information we wanted to promote via the site and Shaun helped us do this in a way that was user friendly for followers and could be viewed on various platforms.
Shaun, you have made our lives a lot easier and being able to reply on you on a monthly basis to update our content when we are on the road with our racing season has been fantastic and we are so appreciative – thank you"
Amy. Altherm JCR Yamaha. Nelson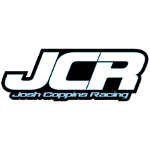 "Shaun from NZTEC has done a fantastic job on creating our new website. He is very professional with a very in-depth knowledge of his field. He took on board what we wanted to achieved and delivered an outstanding product for us. We have already had an increase of inquiries and bookings since the site was launched. We would definitely recommend Shaun to anyone who is looking for that point of difference to their on line presence."
Kelly. B's Beach House. Rarotonga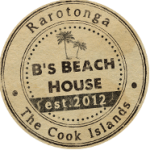 "We were very impressed with the effort and care Shaun from NZTEC put into creating our website from scratch, and thrilled with the result. He went the extra mile to ensure the website reflected our vision and goals and used his considerable expertise and flair to make it visually appealing and easy to navigate. He was great to deal with, always approachable and ready to answer questions. I highly recommend him to other non-profit organisations."
Karen. Neighbourhood Support Nelson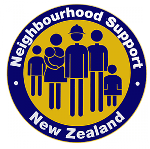 "Shaun Heath of NZTEC provided our company with a fantastic website development service from inception to completion. He was extremely professional in his technical knowledge and abilities and communication between us was smooth and flawless. He was able to offer a range of creative solutions to our requirements by listening to us and understanding our business needs. It was a real pleasure to work with Shaun and NZTEC and we would highly recommend them to any business in need of web design or IT support. Thank you NZTEC!"
Keith. Nelson Nursing Service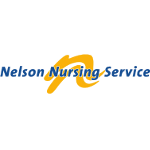 "Having worked with other IT professionals I can say with certainty that the team at NZTEC are at the top of their field! Would recommend to anyone needing IT/website work done. Cheers team!"
Hayden. Inner Strength Performance Centre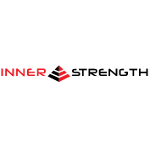 "Thanks for the delivery of our website – we think it looks simple and great, and captures our company ethos all at once. We look forward to working with you on our next project."
Carleton. Barton Architecture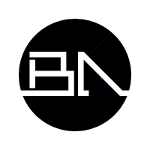 "As a locally owned company we always try and support local businesses. I was given the name of Shaun from NZTEC as someone that may be able to help us design our Organic website for Ewing Poultry.
Shaun is very professional and was easy to deal with and was always prompt in replying with any queries we had to make the whole process seamless. I would have no hesitation in recommending NZTEC to any new potential customers."
Edwin. Ewing Poultry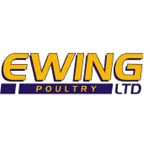 "If you're starting a new business or upgrading an existing site, I strongly recommend using NZTEC. They are friendly, knowledgeable, and dedicated to producing a high quality product. Shaun worked very hard to create my site. He was always available to answer questions, make improvements, and provide guidance. Even after the site was completed, NZTEC was very efficient at making changes to the website to align it with the direction of my company."
Damian. Birtson Engineering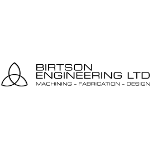 "NZTEC is the best when it comes to building websites.   Shaun built my website over a year ago.  I was consistently impressed by Shauns' awesome service throughout the whole process.  From understanding the look and feel I wanted to helping me write about my business and get the right marketing to suit my business.  He was extremely patient while I got together all the key information and photos.  Any questions I had and still have are no trouble to Shaun, he continues to help with excellent service.  I continue to recommend NZTEC for their great service whenever someone needs a website built"
Jo. Bixil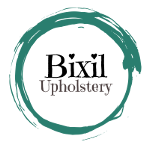 "When dealing with Shaun from NZTEC to set up my business website he was such a pleasure to deal with, he got everything I was after onto my website and very efficient. Any changes that I have since required he has completed in a fast professional manner. I have recommended him to various people."
Carl. Pure Functional Fitness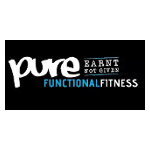 "After an informal chat with Shaun and a few years with a 'less than perfect' website I engaged Shaun to work with me to develop our school website. Shaun was great to work with. He gave me several other sites to look at to help determine what we wanted and how we wanted to present our school. Within a couple of weeks he had put together the beginnings of a fabulous looking website and was then incredibly patient as we sorted all of the information and photos we wanted to share. His on-going expertise and professional approach has resulted in a very polished, professional website for our school and one that we are proud to showcase. We have know hesitation in recommending NZTEC for website development or any other technical support."
Glenda. Brightwater School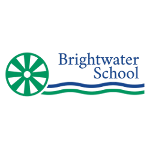 "We met with Shaun at NZTEC to discuss website options for our small business. With limited technical knowledge, Shaun was great to work with and took the stress out of how to go about putting a website together. Shaun shared examples of other sites with us that we could use as a basis and he was really helpful in terms of telling us what works and what doesn't.
All we had to do is tell him what information we wanted, gather photos and testimonials and then leave Shaun to do the rest.
Shaun was really easy to work with and he valued his support and expertise throughout the process. He is also a great source of knowledge and support for any ongoing help we may need."
Quentin. Quentin Earle – Painting and Decorating Contractor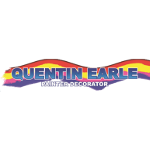 "Working with NZTec has been a fantastic experience.  Shaun offered us a lot of great advice and ideas to help decide on the look and functionality of our websites.  Shaun's vast technical knowledge and creativity has resulted in two beautiful and professional websites.  We had a very tight timeframe to work within, yet nothing was a problem for Shaun and he exceeded our expectations in professionalism and willingness to work with us to meet our timeframe.  Shaun continues to offer us excellent service and is always prompt in completing any website updates we require.  Thanks Shaun, it is a real pleasure working with you!"
Monique. 3bee